We exist to know Christ and to make Him known.
Are you interested in attending Oconee Heights?
Connect with our church and plan a visit:
Who is OHBC?
WHO ARE WE?

We are a Gospel-centered community committed to joining God at work in our city. To better understand who we are, please check out what we value as a church that helps determine how we live and breathe in the world around us.
WHAT DO WE BELIEVE?
WHAT IS HERE FOR ME?

We have different ministries for all ages. We especially love to connect these ministries together and have times where we have all ages united in worship and fellowship.
WHAT CAN I EXPECT FOR THE 11:00 AM WORSHIP SERVICE?

Our 11:00 am Worship Service focuses on worship and teaching. We begin each service singing a mix of old and new songs that help lead us into the presence of God through genuine worship. Each service also includes a time of prayer and giving. Afterward, one of our pastors shares a message from God's Word and offers practical applications of biblical truths.
WHAT SHOULD I WEAR?

We are more concerned about you and your presence with us than we are with what you wear. Others will be dressed much like you if you prefer dressy, business, or casual attire. Business casual is common on Sunday mornings. You will also find suits and ties, dresses and high heels, T-shirts, jeans, and flip-flops.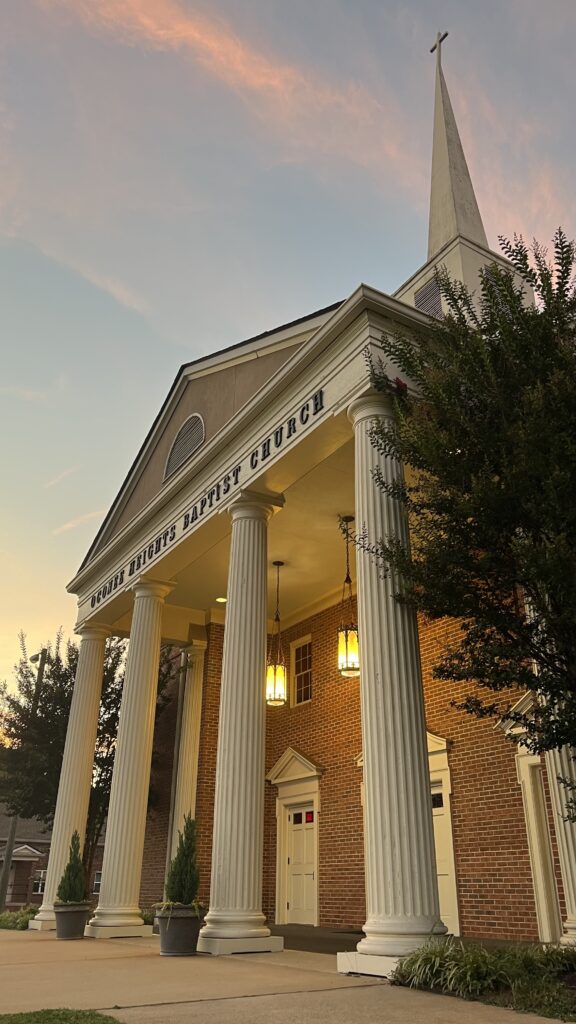 Newest Sermon Series